Filename: Hunting.pkm

(17 kB)

Current version: 2

(74 months ago)

Total downloads: 12,549
A tool for active hunting. To find in the removal toolbar. Places a small spot on the ground to hunt immediately and without a time limit.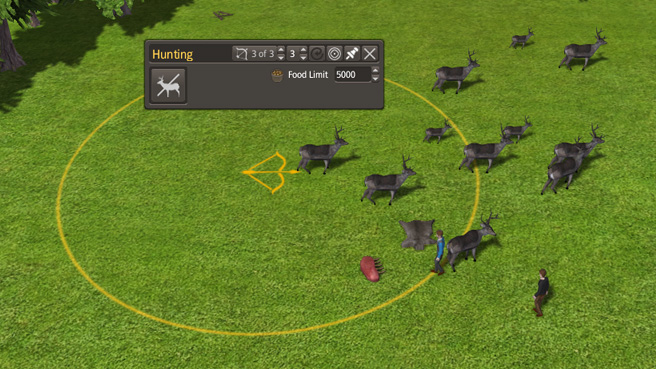 Version 2
74 months ago
The hunting spot can now be placed on the banks too and it will be blocked by obstacles. It avoids running laborers cutting down trees there and makes it more comfortable to find a suitable spot.
Author

Tom Sawyer

Created

22nd July 2016 - 2:11pm

Last edited

2017-05-03 08:06:23

Views

110,047

Downloads

12,549
Loading...